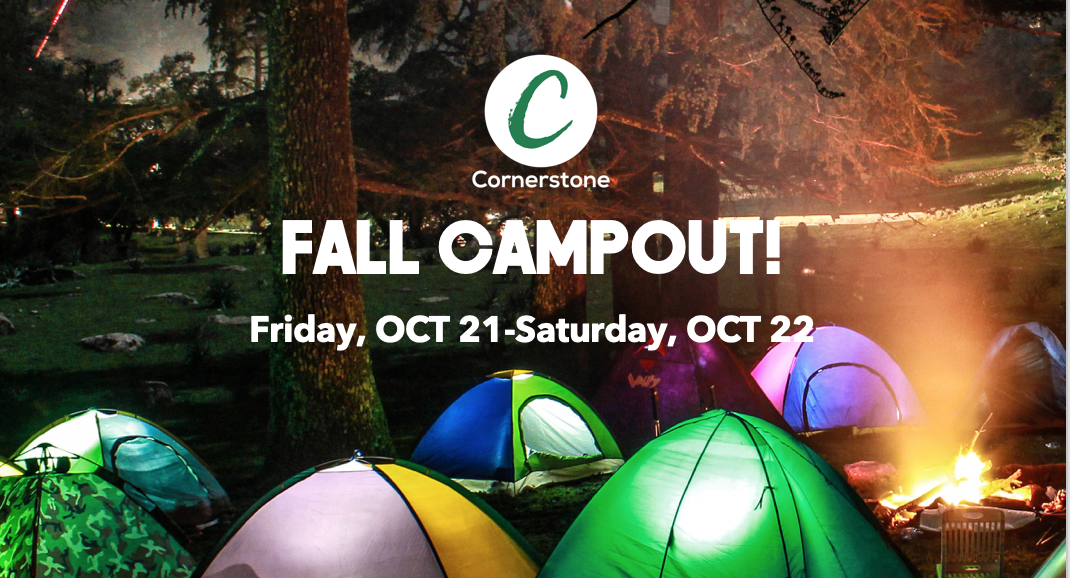 SPECIAL EVENT: Cornerstone Fall Campout 2022
Cornerstone Campout October 21-22, 2022 – FREE
The "campground" (back field) opens at 4pm. We will provide dinner (hotdogs and chili, chips and apple slices), breakfast (donuts, yogurt and bananas) and late night snacks (s'mores and popcorn). We will have space for kids to ride bikes (bring your own bikes and scooters) and the playground will be open as well! The campfire will be lit and ready for people to enjoy. There will also be a late night movie shown outside! The campout will end Saturday morning at 10 am. All you need to bring is your tent, sleeping bags, and drinks for your family (no alcohol please). Bringing games is also encouraged.
The Wego Dutch Oven Cookers will have plates for sale at a minimal cost! We have a few extra tents, please let us know if you need to borrow one. Anyone under 18 must have an adult present to attend.